La version française suit l'anglais
Your FIRST choice to learn about qualifying for, and applying to, the Federal Government's Federal Internship for Newcomers (FIN) Program in 2019!
Following an informative presentation, you will have the opportunity to have all of your questions answered, as well as to complete the first steps toward your FIN application.
You will leave the event knowing your next steps which may include a follow up meeting with an assessor to confirm eligibility.
Please only register for ONE session, the information provided will be the same at each session.
Session Dates (click on this link to register "Join Web Conf/Audio Call"):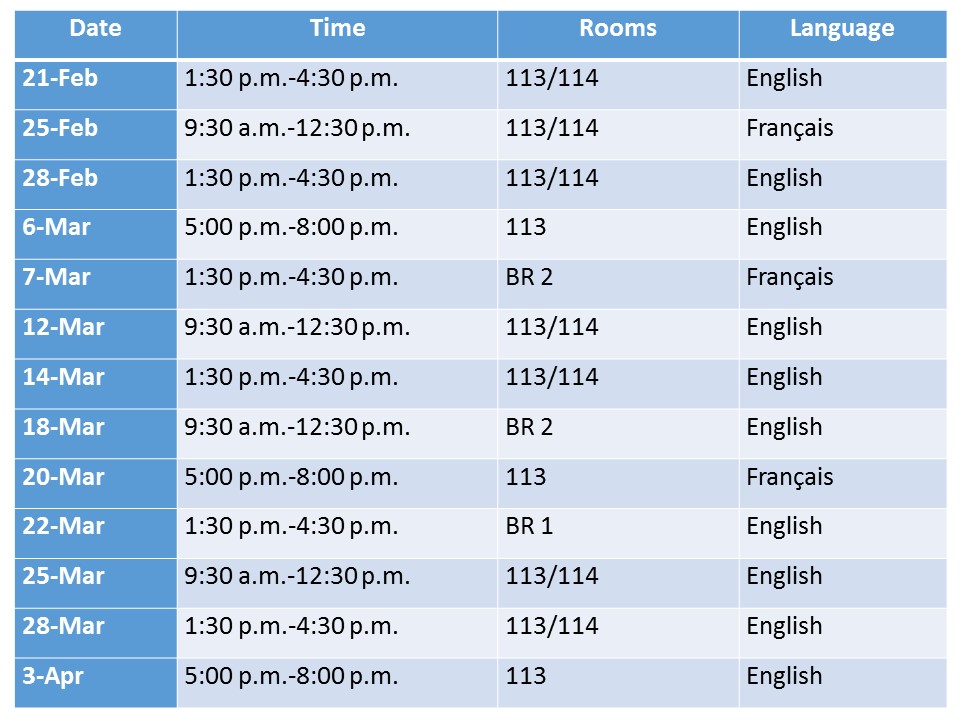 Note: Rooms 113 & 114 are on the Ground Floor | BR 2 is on the Third Floor
****************************
Les séances d'information offertes par Compétences mondiales constituent votre premier choix pour en savoir plus sur les critères d'admissibilité au Programme fédéral de stages pour les nouveaux arrivants en 2019.
Suite à la présentation d'information, vous aurez l'occasion de poser des questions et de compléter les premières étapes de votre demande au PFSNA.
Vous quitterez l'événement sachant vos prochaines étapes qui peuvent inclure une réunion de suivi avec un évaluateur pour confirmer l'admissibilité.
Veuillez ne vous inscrire que pour une session, les informations fournies seront les mêmes à chaque session.